This fall, Eden Church is proud to support a ministry of friends down in Filandia, Colombia
.
October 29th – November 5th 2022
Eyson and Karson Meneses are young missionaries in Colombia, South America. Eyson is from Colombia and Karson is from Columbus, GA. They have their own non-profit foundation called Fundación Pioneros (Pioneer Foundation). They have, quite literally, pioneered their way into ministry. They began working in local churches, then branched out into the community.
The reason behind having this ministry is to provide a safe place to love kids and teens of all social and economic statuses.
Especially during and after the Covid-19 pandemic, Fundación Pioneros has been working very intentionally to provide support for kids and teens with mental health difficulties.
Fundación Pioneros also partners with farming communities surrounding Filandia.
Some of the main strategies used to connect with young people are:
English classes,
Youth group,
Kids church,
Homework help,
Counseling and psychological therapy, and
Discipleship/Leadership groups.
This ministry benefits greatly when they receive help and are very excited for our team to go and be a part of their life in ministry. Come and show the children of Filandia the love of Jesus by teaching them the Word of God.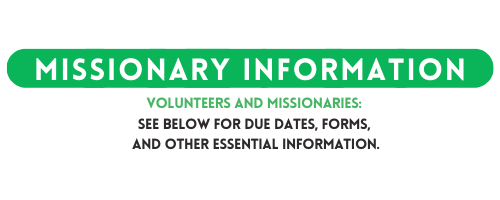 **FOR ANY QUESTIONS
PLEASE TEXT HALEY AT
706.575.0684
TRIP DETAILS:
> October 29th – November 5th
> $1,300 (All expenses included)

NOTE: $$$ Due on select dates below.
Plan to fundraise an extra $100-200 for supplies and misc personal expenses.

MISSION SCHEDULE AND DUE DATES:
Please see the following schedule for trainings and meetings.
All trainings must be attended. No exceptions.
July 31st – Trip Commitment Meeting

August 14th

: Team Building Meeting

August 28th :

Planning Meeting

September 11th : Team building Meeting

September 25th: Training Meeting

October 16th: Planning Meeting

Mission Covenant Due

(You should be working on the covenant from August-October)

October 23rd

:

Bonding over Burgers

Please plan to bring a side dish

October 29th

:

Leave for Colombia!!!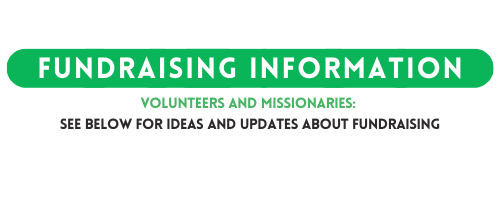 Here are some tools to help you get started on FUNdraising!
Before you begin reading, please note that we politely ask that you avoid asking fellow church members for support. It is always difficult for our small congregation to support everyone every time we go on mission. Please try to focus your outreach and fundraising outside of Eden. Reach out to family and friends and anyone else in Columbus, your hometown, and the world! However, if someone at Eden approaches you wanting to support you, you are welcome to any of their offerings!
Keep track of your supporters using an excel sheet or chart! Your supporters will need to be thanked, so keep track of everyone so you can send them a thank-you note or message! Thanking your supporters not only shows your appreciation, but is also a great way to keep them updated on your success and the impact you and God are making on your trip
SHIRT TBD: Start getting people excited about buying a Colombia Shirts! Pos this graphic on your facebook and start selling these shirts to your family and friends! You are responsible for picking up your shirts, and getting your customers their shirts. You are also responsible for making sure they pay Eden or you directly.
Download and start asking people to black-out a Support box! People love seeing Progress, so download this PDF and allow your sponsors to color in their donation box! Ask your supporter if they'd like to give their box amount one time, or monthly! Post your support Box Chart on social media to show everyone your progress!