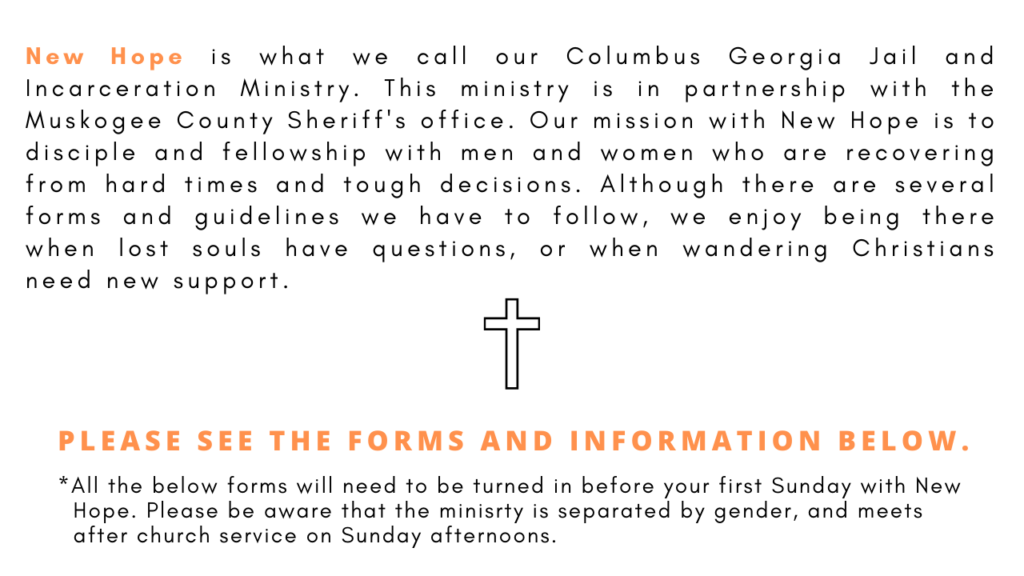 All Five forms must be
read through, signed, and turned in
before
your
first day
of volunteering.
You will need to read through this handbook before you volunteer. This outlines your obligations and restrictions while in the presence of the Sheriff's office and inmates. This should answer many of your legal questions.
This acknowledgement is you agreeing that you have read through the handbook above. This form will also be covered with you again. Please be sure to print and red through it.
These guidelines are to help you understand your allowances in the Jail. This will outline what you can and can't do, as well as advise on things to discuss with the inmates.
This is your application to speak with and lead any discussions with the inmates.
This form is allowing the Muscogee County Sheriff's Office permission to research your information to
confirm your identity and background, before given access to speak with inmates.
Please contact us at Eden if you have any questions
about the experience or ministry.