**THIS TRIP IS CURRENTLY FULL.
TO APPLY FOR THE WAIT-LIST PLEASE TEXT
706.577.9908
This Summer, Eden Church is proud to support a local church
in Montana on a Native American Reservation.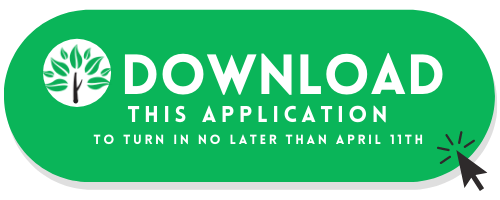 Pablo Baptist Church

desperately needs volunteer assistance to serve their surrounding area.
We are called to help their ministries, and to be the hands and feet for their vision to move forward.
Christ's followers are better together, so we are happy to announce that our next mission
is to help this church physically and spiritually this season.
Why do Native Americans on Reservations need assistance?
The suffering of the Native American Culture is not a new discovery.
Ever since the recovery from the Great Depression the Native American society has been left out of economic and societal prosperity by state and federal government laws and programs. This concoction of government laissez faire and cultural conflict has lead to an unsupported people group, left on reservations to fend for themselves. These unique circumstances lead to struggling families and communities, which in turn leads to violence, substance abuse, and lower morale due to the generational decline.
Native Americans on reservations suffer
from some of the highest rates of:
Poverty (27%)

overcrowding in homes and lack of indoor plumbing

Unemployment (as high as 69%)

School drop outs (about 54%)

Child mortality

Rate of suicide

Rate of teenage suicide (plus, and additional percentages of attempts)

Teenage pregnancy

Lowest life expectancy ( 55 years)

Alcohol related mortality

Violent homicide and suicide (75% of all deaths from age 12-20)

Youth arrest rates (3x national average)

Violence and sexual assault against women (3.5x as likely as other ethnic groups)
The crisis is clear.
There is a deep spiritual and physical need on reservations that requires immediate attention.
We are being called to help local churches and organizations to support these people.
The United States of America is one of the only 1st World Countries left to harbor unreached People Groups.
(Today there are at least 200 unreached Native American people groups in the U.S. and Canada.)
While some Native Americans KNOW of Jesus, the cultural significance has yet to be fully absorbed into daily living.
SUPPORTING MINISTRY INFORMATION:
Pablo Baptist Church – Pablo, Montana
of the Flathead Indian Reservation
Kelly and Erica Mitchell Pastor and Minisry Leader for 8 years at Pablo Baptist.
Needs on the Reservation:
Prayers for Gods light to shine in these dark places.
This area suffers from high suicide rates, substance abuse and homelessness.
Pablo/Ronan/Polson
3 small towns on the Reservation.
3 Native American Tribes in Pablo
1. Salish
2. Kootenai
3. Pen d'Oreille
Proposed Mission 2021 Ideas
>Cross Cultural Relationships – Arlee POW WOW Celebration (over 4th of July weekend)
>Possible Basketball Tournament
>Find needs while the celebration is going on. Coloring, crafts, community clean-ups.
>Possible basketball Clinic and Tournament at the church on Monday.
>People Cultural Center – learning days. 1-2 times a week.
>Community interest and outreach
> $1000 including airfare.

NOTE: $350 Dollars Due on select dates below.
Please see the following schedule for trainings and meetings.
All trainings must be attended. No exceptions.
April 11

th :

Training 1

May 9

th

: Trainin

g 2

May 23

rd

: Training

3

June 13

th

:

Training 4

June 20

th

: Training 5

July 1

st:

Leave for Montana

July 7

th :

Return from Montana